A Place For You To Escape and discover your purpose!

There is no time like the present. Grab Life! Stir up the gifts on the inside of you. We are at a turning point, and are excited about what is next. Experience God in a whole new way!


Anniversary Conference Lineup
2014

It's not always easy to stick to it. We have had to fight through periods of wanting to quit and know that you may face the same choice. It has been during those times that we have looked for a fresh start. When a computer does not work the way it should, you don't throw the whole unit out, you restart it and get back to whatever you were doing. We all need to reboot from time to time. Pastor Earl & Denise Goings and the entire Faith Tabernacle Christian Center family are entering a season of celebration and reflection as we remember how God has helped us over these 36 years.

Whatever you do, Do Not Quit Looking For A Fresh Start. God's mercies are new every morning and He can just speak one word and reboot your life!


Your life has purpose and meaning. Explore what makes you unique and different, and embrace the fact that God created you with a purpose in mind. It's never too late to rediscover what He has in store for you.


Closer to you than you think!

---

Faith Tabernacle offers a wide variety of events to motivate, strengthen, encourage, and feed your inner man. Pastor Earl & Denise Goings lead the way to nurturing the entire body back to a place of restoration through this growing ministry: A House of Refuge.




Norfolk, Virginia is Packed With Adventure!
Husband & Wife Trip

2015 Sweetheart Retreat

Singles' Summit 2015

Norfolk, Virginia
Travel to the center of power, the Washington, D.C. area with a group of people who are excited about marriages becoming the center of power! Join our Husband and Wife ministry on a romantic weekend for two. Our reputation for this fantastic weekend trip is growing and we're more than able to handle the excitement.

Destination: Tysons Corner, VA, February 13th - 15th.

For more...

#H&WSweethearts

Virginia is known for a lot of things. Well, we're headed to Norfolk, Virginia to discover more about that. Our lives are built around the relationships that we have and a life that is full of healthy relationships is a life that is full of satisfaction. The first relationship that should be healthy is your relationship with God and all others will fall in line.

Norfolk, VA, February 27th - March 1st.

Find out more

.

#FTCCSingles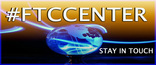 ---