A Place For You To Escape and discover your purpose!

Faith Tabernacle offers a wide variety of events to motivate, strengthen, encourage, and feed your inner man. Pastor Earl & Denise Goings lead the way to nurturing the entire body back to a place of restoration through this growing ministry: A House of Refuge.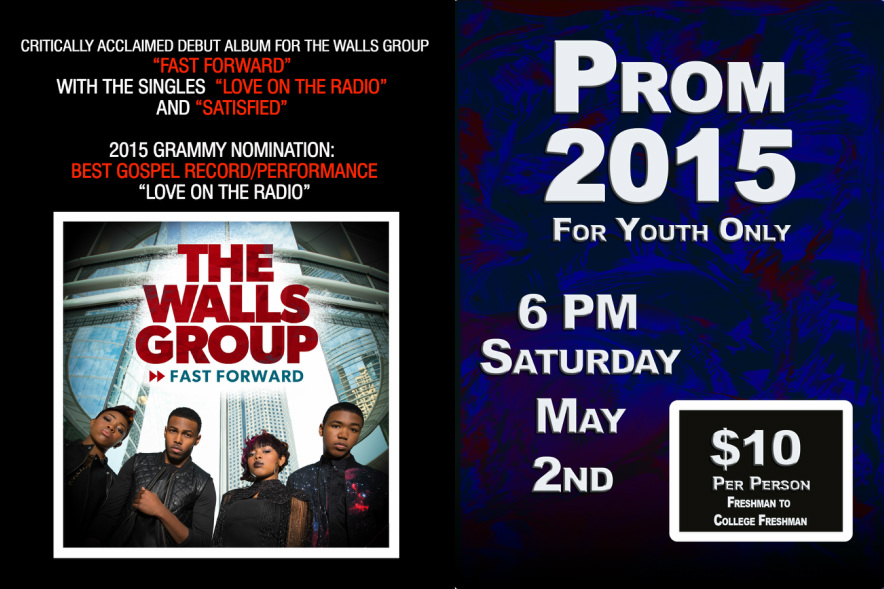 Youth Prom 2015
The Stellar Award winning The Walls Group has accepted our invitation to be the featured artists for Youth Prom 2015 on May 2nd. It's an exciting time of the year; closing out another school year. This is for those who are in their freshman year in high school through their freshman year in college (age 19). It's a YOUTH ONLY event and it's bound to shake the house. There is a small fee for the festivities. Tickets are available for $10 per youth and $25 per chaperone.
---

Cruising In The Caribbean

Our Husband and Wife Ministry is heading out on the beautiful sea July 5th-July 12th. It's not too late to get in on this awesome cruise. We're staying overnight in Orlando on the way back. Deposits are still being taken: $1675 per couple for an ocean view cabin.

We Know You Have Talent

Put It On Display At The "Gifts Alive" Talent Show 2015

It that time! We want to see what you have to show us in our annual Talent Show. Look for more details soon.

---

---

Singles in Orlando on An Adult version of
A Summer Adventure

Two singles per room. The price is $600 per person which includes roundtrip transportation to Orlando, Florida, breakfast each day, and accommodations at the Sheraton Four Points.

Youth Trip to Hersey Park

Sweet! Sweet! Sweet! The G.A.P. Youth Ministry is going to Hersey, PA for a sweet time in Pennsylvania. Only Youth Church Members Can Attend this venture. For more information, contact youth leaders.

View Portraits From the 2015 Singles' Summit. A Password Is Required. Contact the Church Office at 910-865-5252 for additional information.

To View Our Portraits,

click here

or the link below.

Enter your email address and the password for the Singles' Summit photo gallery and enjoy the memories.

---
Your life has purpose and meaning. Explore what makes you unique and different, and embrace the fact that God created you with a purpose in mind. It's never too late to rediscover what He has in store for you.

There is no time like the present. Grab Life! Stir up the gifts on the inside of you. We are at a turning point, and are excited about what is next. Experience God in a whole new way!

---