Our Nursery and Children's Church (NuKids) ministries provide an atmosphere for growth and development. We are staffed with trained members who are seeking to show God's love even to the youngest among us.

The Nursery (newborn-age 5) is open during regular services on Sunday and Wednesday and during most special services.

The NuKids Ministry (for ages 6-12) takes place on Sunday during the 11:15 a.m. worship time.



Enrich Your Child's Life


You make sure that they have adequate time to play. What is going to separate your child from the rest

?

Put them in an atmosphere where they can build their Bible knowledge and help them to build lasting relationships.

Creating Building Blocks for Relationships that Last for a Lifetime

Your child is precious and a canvas for growth.

The Nursery consists of the baby room ages birth to 1 year, the transition room: ages 2, the three year old room: age 3, and the 4-5 year old room: ages 4-5. Each age group is ministered the Word of God on a level the children understand.
FREE FOR SCHOOL-AGED CHILDREN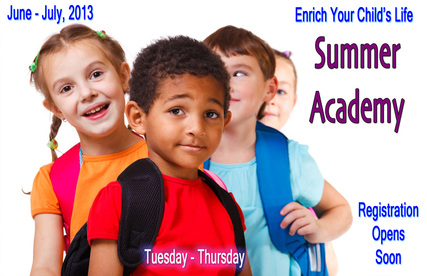 We know the importance of preparation. That's why we've made a special place for children to expand upon what they have learned during the school year. Our Free Summer Academy is led by certified teachers and assistants and gives your children a head start on what's coming in the new school year while having fun! For more information, contact our church office at 910-865-5252 today.