38 Years and Counting...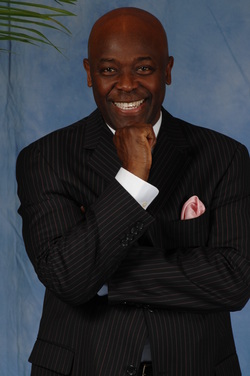 Having ministered in various venues, Pastor Goings leads a ministry in a growing area serving residents of both North and South Carolina. He has fathered many in the realm of the Spirit and serves as a mentor and counselor to several fellow pastor-servants in the ministry of the gospel. His library of messages is vast and the impact of his dedication to ministering to hurting and wounded people can be seen in the changed lives of those who have both received his counsel and submitted to his leadership. Pastor Goings is an avid lover of fitness and brings humor to the daily routine of life.

Pastor Earl Goings has a passion for building and preserving families. Having come from a family of master builder's, Pastor Earl knows what it takes to build upon a strong foundation in the natural. With revelation that has come from The Master Builder, Pastor's passion for building healthy relationships is reflected in his labor of love and dedication to teaching others how to build upon the strongest foundation, Christ.

Pastor Earl has not stood by himself during these years of ministry. He has been propelled into a position of strengthening others by his loving wife and companion in ministry, Pastor Denise Goings. Together, they have helped countless couples, singles, and families be strengthened through their teaching and dedication to ministering to the core of the individual's life.
Building Healthy Relationships

Pastor Earl & Denise Goings

Pastor Earl & Denise Goings have been married for over forty years. They are the parents of three children: Renee (married to Shone), Mack, and Joshua. They are also the proud grandparents of one grandson.